GREENSBORO — It's strawberry season, and nothing is going to keep Southerners from that sweet, red fruit including, apparently, a pandemic.
That's why hundreds at Rudd Farm on Wednesday were willing to wait more than an hour. In their cars.
"I normally come and pick them myself. That's a lot easier than this," said Sarah Hill with a laugh.
The line started forming 30 minutes before the farm opened to the public at 1 p.m. — and kept growing. Cars quickly backed up along Hicone Road and onto U.S. 29.
It was an unusual scene, one made possible by the coronavirus pandemic.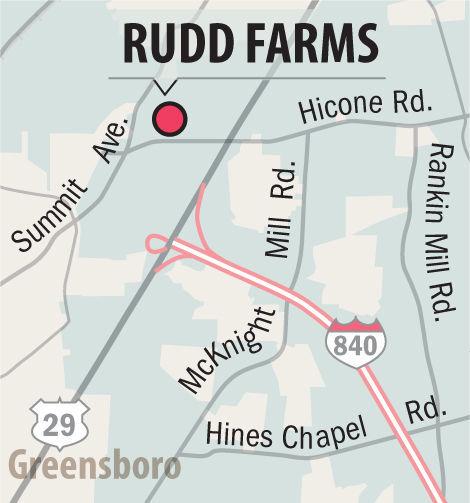 Most years, you'd probably find many of these same people out in the field, side by side, picking their own strawberries — a rite of spring at Rudd Farm and many others.
But the COVID-19 outbreak has squelched gatherings of any kind.
So the Rudd family went to Plan B. But that didn't work out so well.
"We decided we'd let people walk up," said Joan Rudd, who operates the family-owned farm with husband Kenneth and her two sons. "But once we saw these crowds, there was no way." 
So the Rudds quickly pivoted to a drive-thru. The first one was held Monday, where the turnout exceeded expectations.
"We serviced more people in two and a half hours than we normally would in a day," Rudd said.
Ann Cannell was there, but left empty-handed.
"I sat in line for an hour and a half," Cannell said.
Cannell returned Wednesday, this time much earlier.
"They're good strawberries and they're local," she said.
To avoid Monday's traffic jam, the farm paid for a Guilford County Sheriff's deputy to direct the flow of cars. To keep as many of them off the road as possible, drivers were instructed to form a line around the 14-acre property. A hundred or more cars snaked along a narrow, gravel lane past fields of strawberries ripening in the sun.
"It'll all be OK. We're just going to have to work through the process," Rudd said.
Cars inched along at a steady pace.
Cashiers took payments at three registers as drivers pulled forward.
Wearing gloves, workers quickly handed plastic pails of strawberries through car windows or loaded them into trunks.
Farm staff wore masks, as did many of the customers. 
Kim Cooper said he was picking up strawberries for his wife, a Cone Health employee who planned to share them with coworkers.
"Since I'm out of the office right now, that's what I'm doing," Cooper said.
By 3 p.m., all of the strawberries were gone. 
"It went a lot smoother than it did Monday," Rudd said.
She said the next batch of strawberries probably won't be ready for sale until Friday.
See you in line.
Strawberries
Strawberries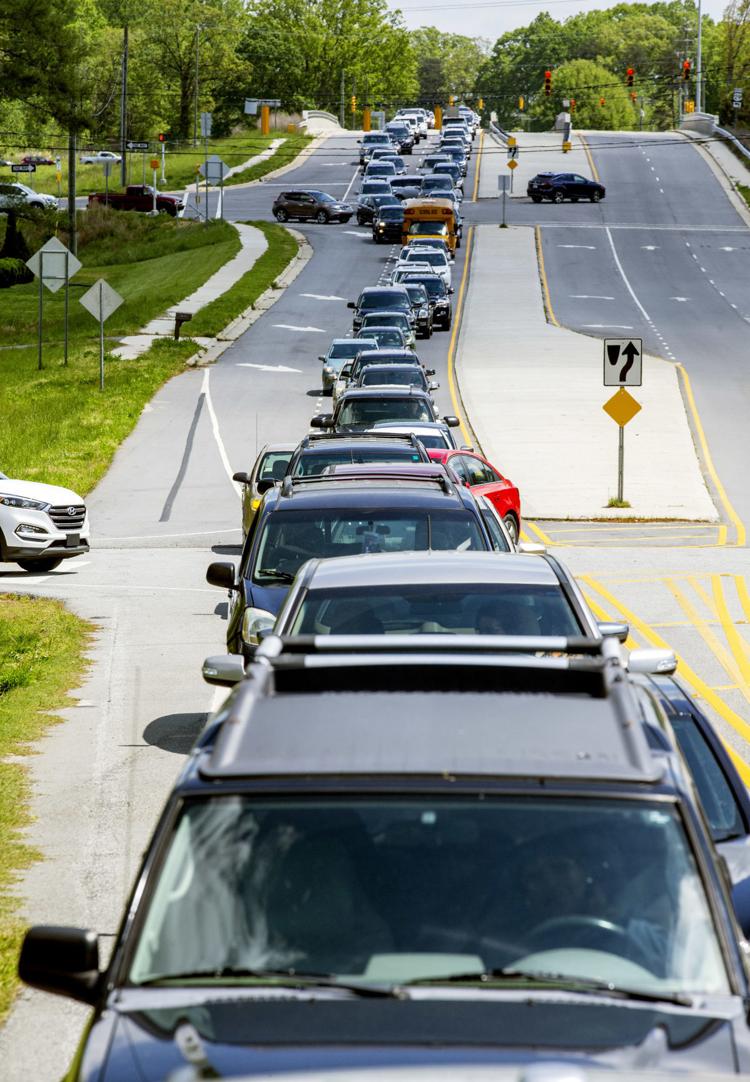 Strawberries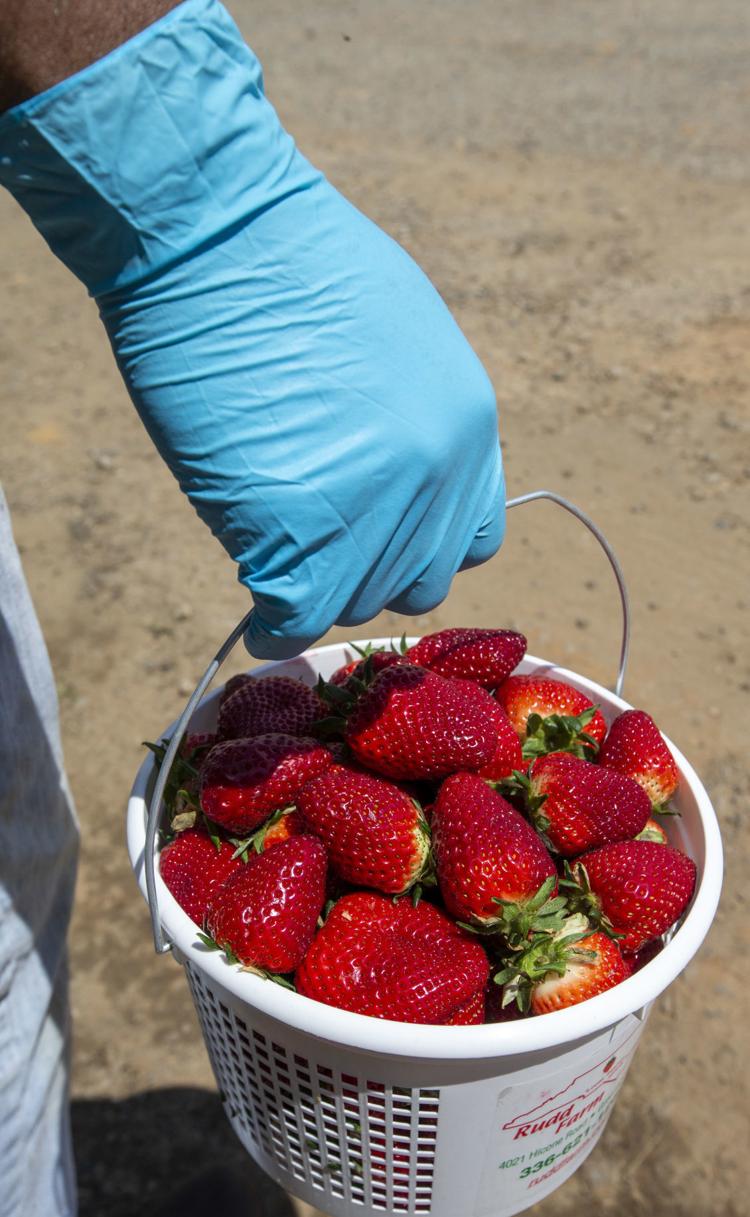 Strawberries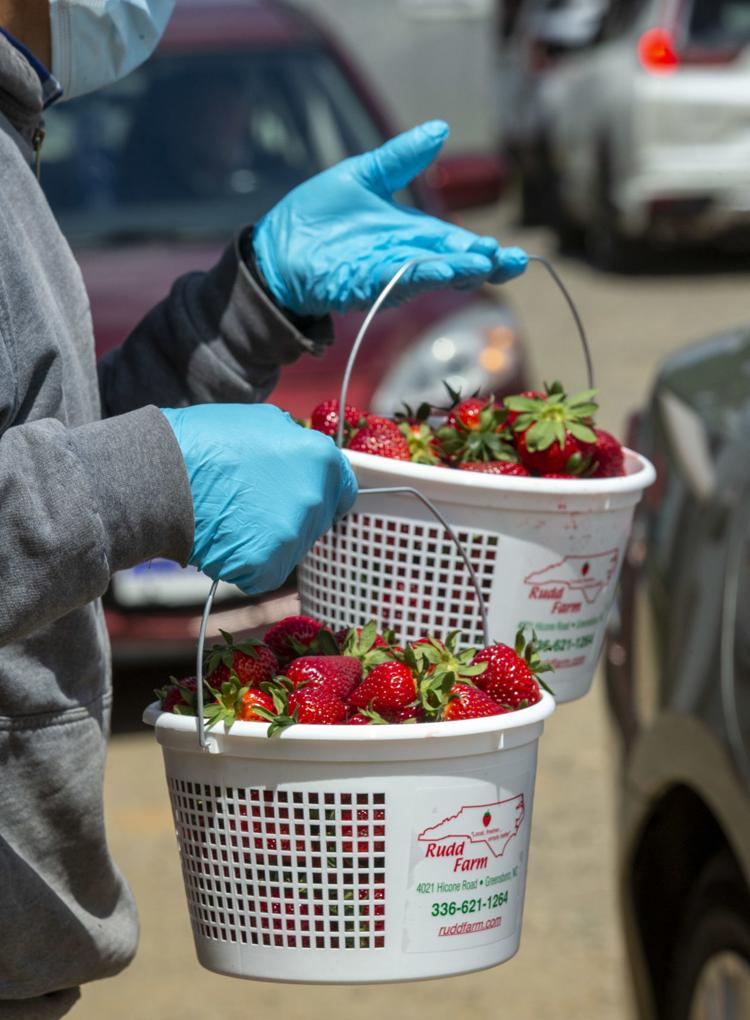 Strawberries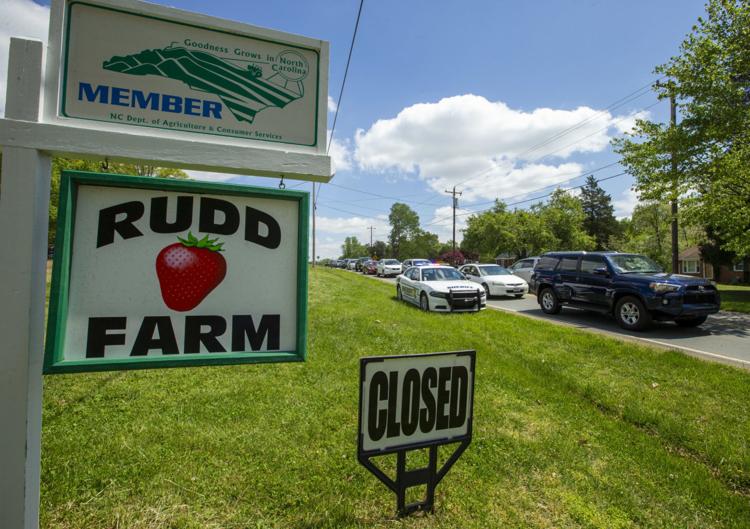 Strawberries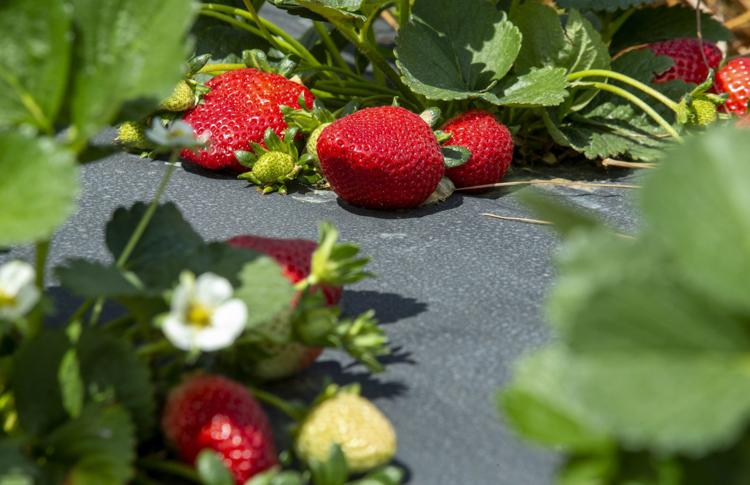 Strawberries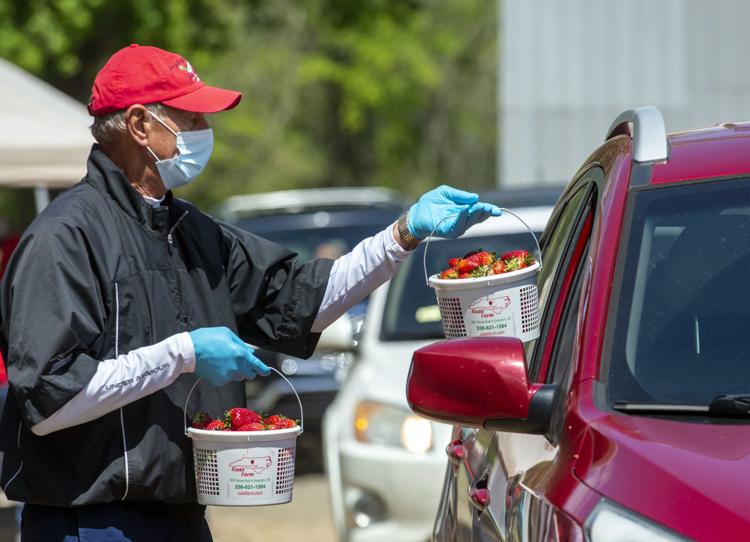 Strawberries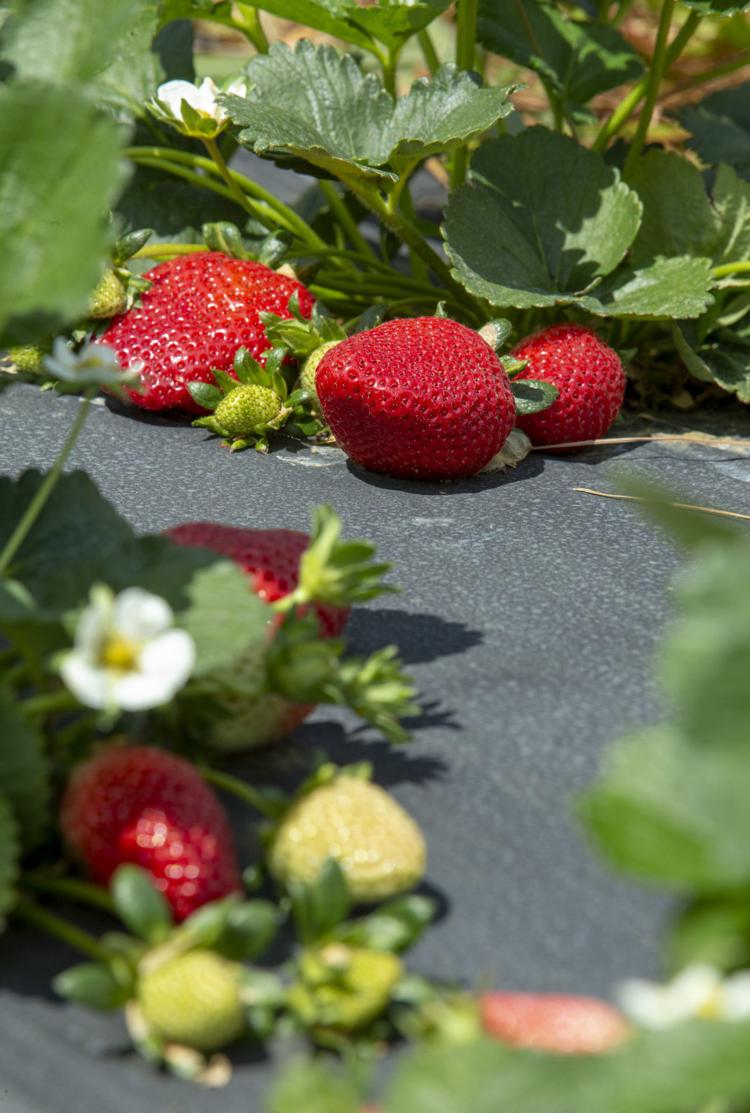 Strawberries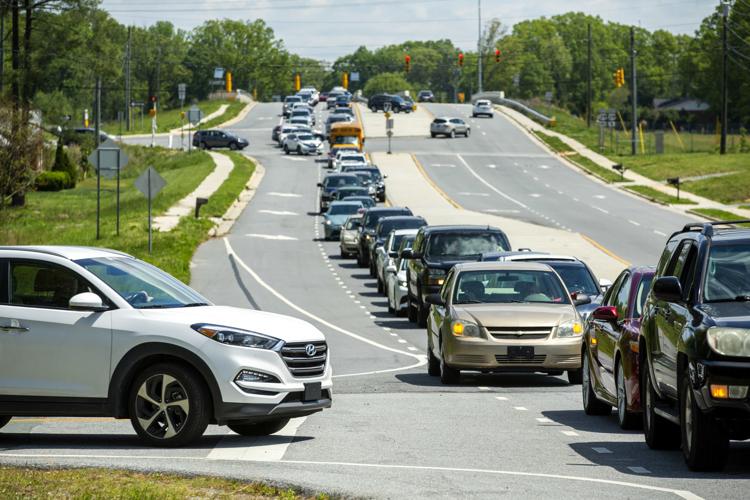 Strawberries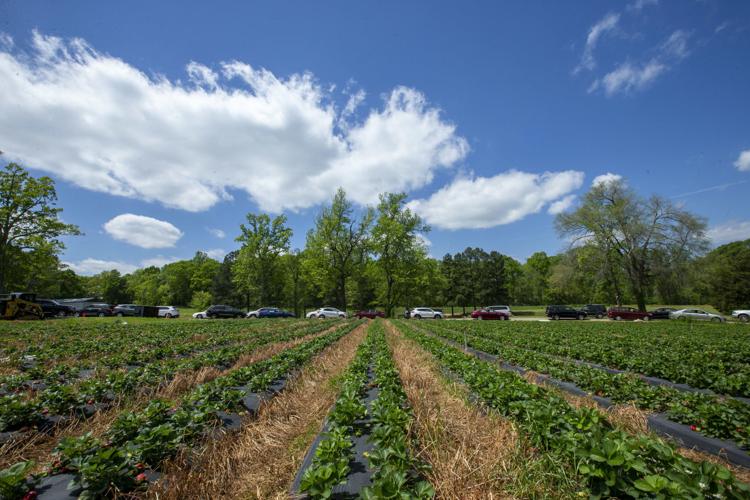 Strawberries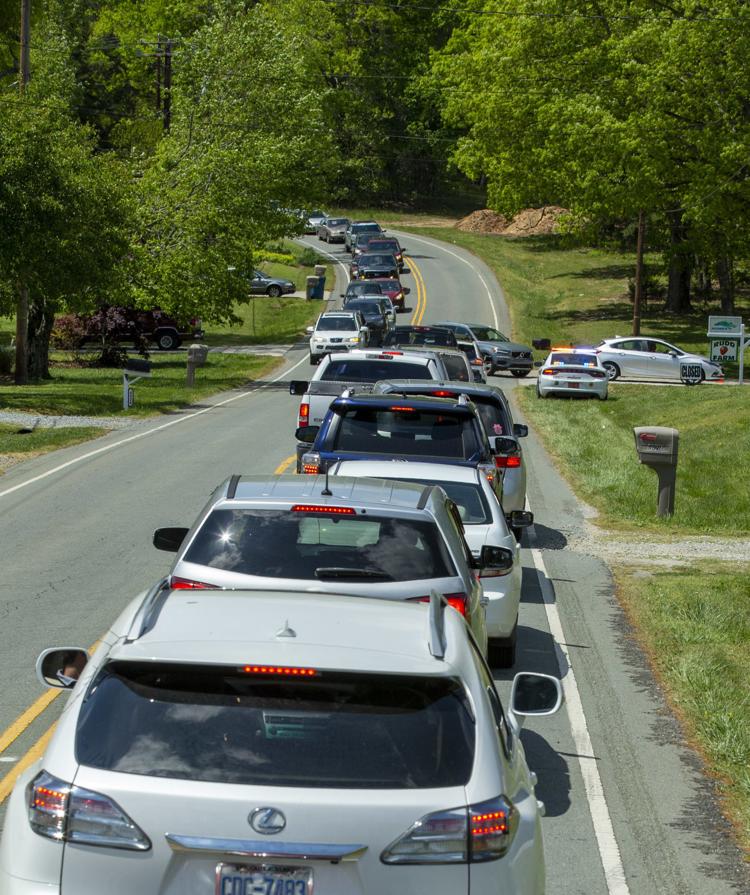 Strawberries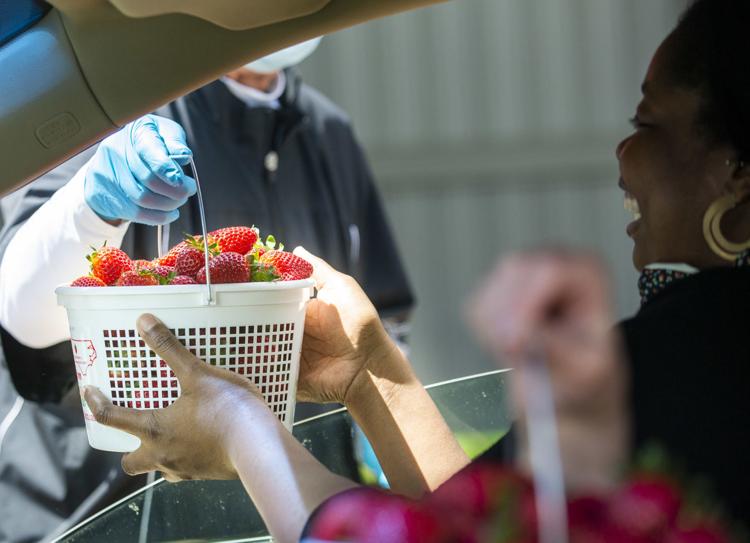 — HIDE VERTICAL GALLERY ASSET TITLES —