BOSSIER CITY, La. – Airmen and their families at Barksdale Air Force Base receive a lot of support from the Shreveport/Bossier community, especially during times like these.
Airmen have to maintain combat readiness and train throughout the COVID-19 pandemic. But while these airmen continue to serve their country, what military children sometimes go through can be overlooked.
To show support and thank military children, the Department of Defense Education Activity has designated April as Military Children Month. People are encouraged to wear purple as a visible way to show support and thank military youth.
Holly Zandstra has been a military spouse for 15 years. She says it's hard every time her husband deploys, but she worries the most about her children.
 "To know that there's people that recognize them and not just their dad I think it's really important," said Zandstra.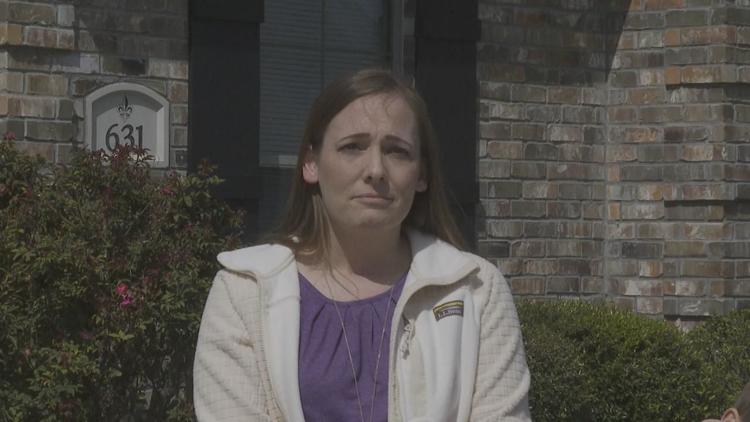 She and her husband have three children.
For 10-year-old Kelsey, the hardest part of not having her father around is having to do more chores.
"Sometimes the management of the house gets kind of crazy and I stress," she said.
Chloe, the oldest at 12 years old, said leaving friends behind is heartbreaking. She added: "I know that I will make new friends but it's just hard to leave."
Six-year-old Caleb said his the second daddy comes home, "We give him kisses and hugs."
Throughout the month as people observing military children month wear purple they are encouraged to snap a picture and upload it to social media using #purpleup or #militarykids.