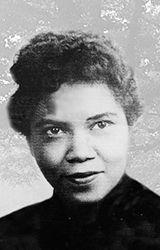 She died on April 23, two days before her 77th birthday. Farris was one of eight children. She had five kids, 19 grandchildren, 13 great-grandchildren and three great-great-grandchildren.
Some of her family members live nearby in Racine and Milwaukee. Others are as far away as Mississippi. But because of coronavirus and the related stay-in-place orders, her life couldn't be celebrated in person by everyone who loved her. Only immediate family was allowed to be present at the Saturday service.
"This don't even seem real. Who would've ever thought I (would) be watching my grandmas funeral live," one granddaughter commented on the video.
During the service another of Farris' granddaughters said of her grandma: "She always taught each other to love each other and forgive … She loved everybody. She saw no wrong in nobody … She never picked sides."
Even with hundreds being able to attend virtually, Farris' children were left feeling like more needed to be done to give their mom a befitting goodbye.
Source: CNN
Related Posts