FLORENCE, S.C. – Southside Middle School faculty and staff reunited with students Tuesday afternoon for a Cinco de Mayo Drive-Thru Parade in front of the school.
The Tuesday afternoon parade was the first time students and teachers were together since the schools closed because of the novel coronavirus on March 16.
Shand Josey, principal of Southside Middle, said the parade was a way for the faculty and staff to let the students know that they are still there for them and love them during the time of eLearning.
Josey said she could not be more proud of the Southside Middle faculty, staff and students.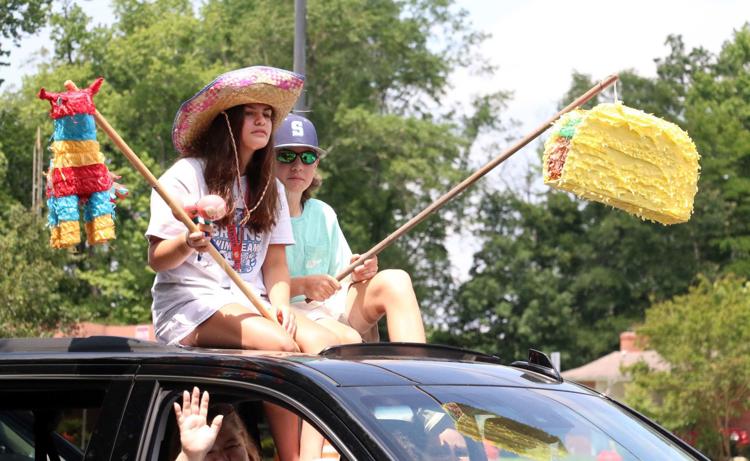 "Everyone has risen to the challenge," Josey said. "Our students are working hard. Our staff and our teachers are working hard. We are pushing behind the scenes for a strong finish."
During the parade, students received treat bags with candy, some inspirational quotes and encouraging teacher notes. At the end of the line, students who ordered yearbooks received them.
Madeline Patterson, eighth-grade resource and inclusion teacher, was one of many teachers holding signs and standing by on the front sidewalk for the parade.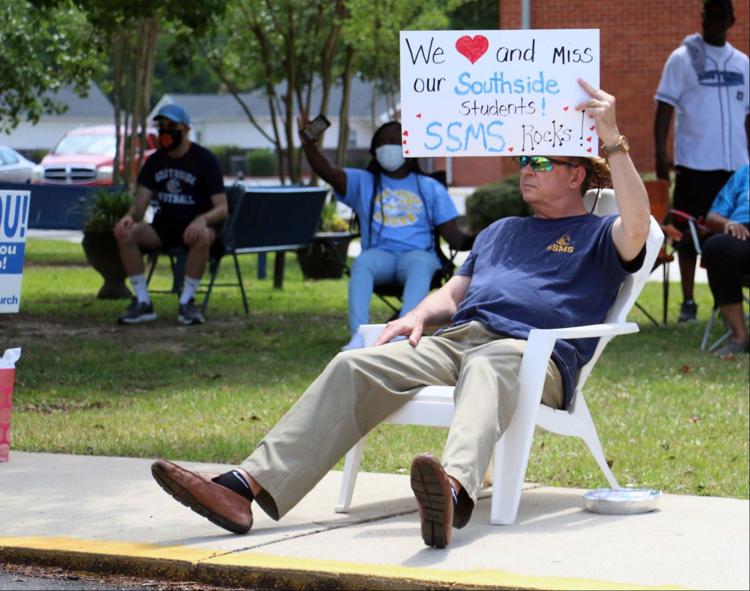 "It's wonderful; I've missed their faces so much," Patterson said. "It's been really difficult not being in communication because I know there are some barriers with internet and things like that, but being able to get them out here and see how they're doing is really good."
Patterson said everybody has had to come together and support each other during the school closings.
Eighth-grade school counselor Kim Osborne said it was heart-warming to see the students' face and the parents who took time out of their day to bring their students to the school.
Osborne said the closures have been hard, especially for the teachers.
"It's been difficult, but I think we've tackled it and done the best we can," Osborne said. "Southside feels pretty good about where we stand with the eLearning process."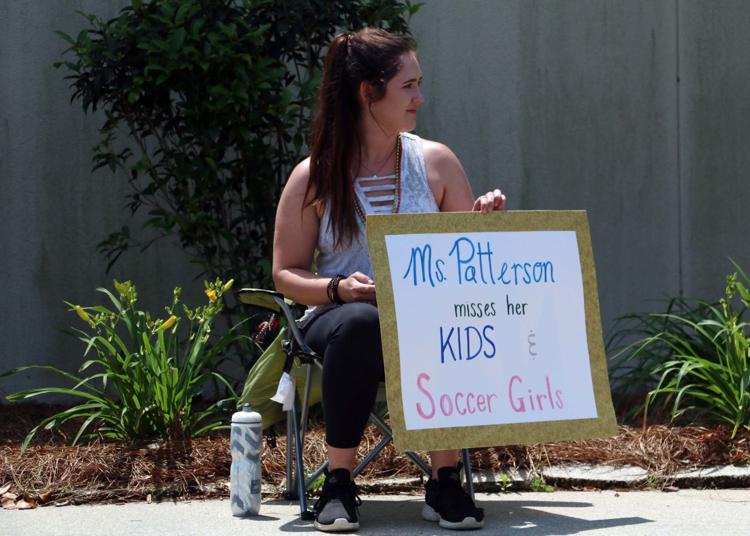 In addition to the parade, Southside Middle had "nachos-to-go" to celebrate teacher appreciation week and Cinco de Mayo.
Teachers received gift cards for a take-out meal from Margarita's Mexican Restaurant.
"We know our teachers need a little push just like our students do, and they need to know how appreciated they are," Josey said. "So this is just a token of appreciation."
The Southside Middle School Association of Parents and Teachers (APT) sponsored the teacher appreciation meals.
"With everything that is new and the new normal, they've rocked it," said Courtlyn Evans, an APT member. "They worked really hard, kept in touch with students and kept them engaged. We just wanted to let them know we appreciate them."